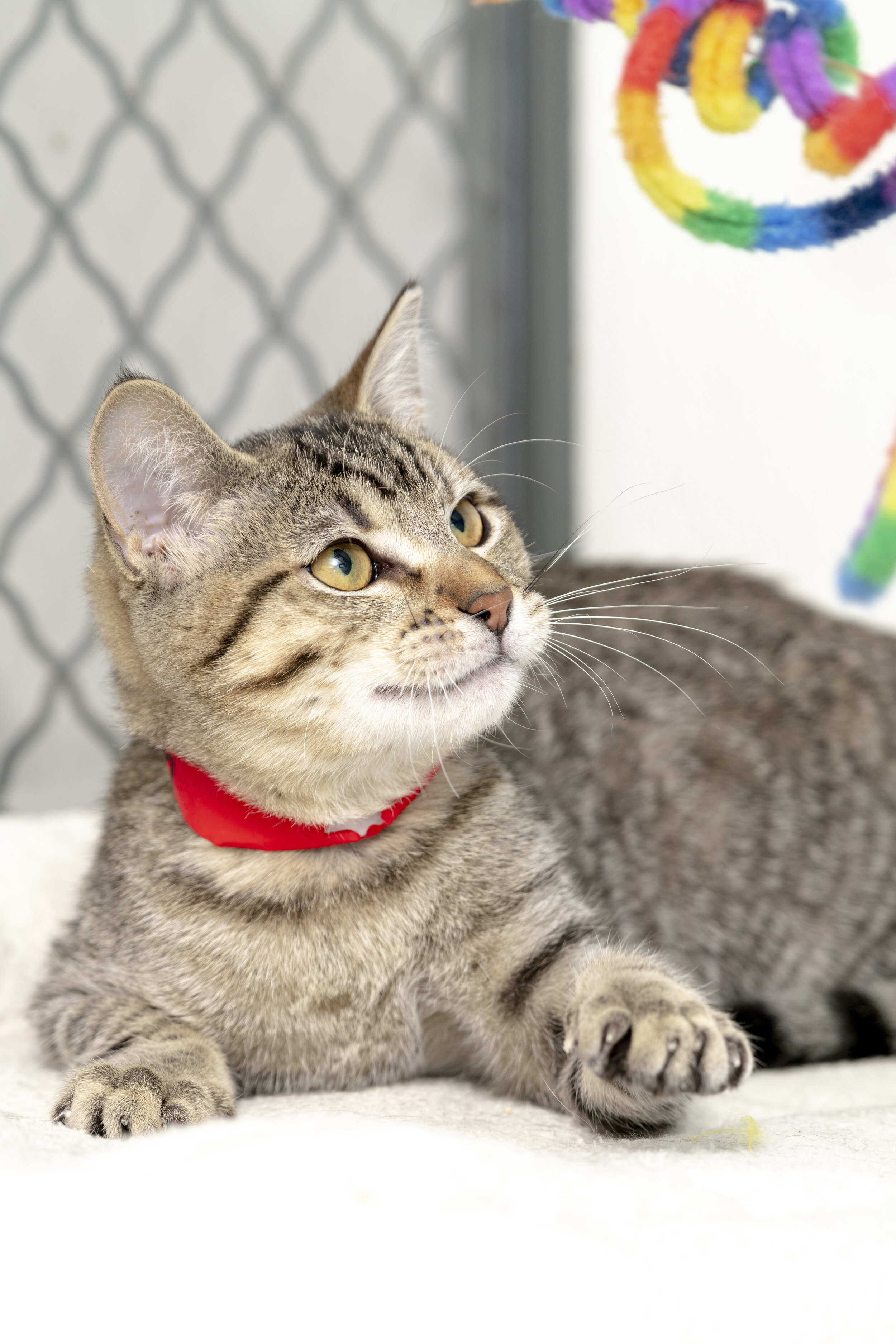 Jellyfish
Age: 4 months
Gender: Female
Size: (still growing)
Breed: Tabby
Jellyfish is part of a group of feral kittens who came into our shelter. She was feeling a bit under the weather when she arrived, so we sent her off to a foster home to heal up. Getting all that one-on-one attention really helped draw her out of her shell. Jellyfish loves to play chase with the toy wand. She's practically an addict! It's the way to her heart. She'll still need extra TLC in her new home, but she'll make it worth your while- she's a really sweet girl!
Visit Jellyfish at our Palo Alto shelter
3281 E. Bayshore Road, Palo Alto, CA
Open Monday-Friday 12:00-5:00 pm and Saturday 10:00 am-5:00 pm.